Every fashionista knows that there is no such thing as overpacking when it comes to taking a vacation. We need several outfit options per day and we need a week full of makeup looks, and we most certainly need to keep it all organized so nothing misses the trip home. Our bags become our best friends and partners in crime to help us get where we're going in style.
With three international trips under my belt in the past three years, and another one coming up in a few weeks, I've developed an eye for what makes a good travel companion in a bag. Packing is the absolute bane of my existence, I usually save it for the very last minute, but these travel bags have made it enjoyable and easy, since I don't have to be selective in what I bring with me.
Click through the slides to see my favorite travel bags!
This might be taking my OCD to the next level, but these bags (meant to go in your main luggage) are EVERYTHING when it comes to organizing your suitcase. The set comes with five cube sizes (1 small, 2 medium and 2 large) and are made of thin but durable nylon fabric that's light and won't add extra bulk to your bag.
There are so many benefits to using this organization system in your luggage. For one, you can group like things together. I keep my undies, shirts, pants, dresses, and activewear separate, and when I'm looking for one specific article of clothing, I know exactly where it is and I don't have to rummage through and destroy my other clothes' neatness in the process. On top of that, my clothes arrive to my destination unwrinkled! Since they're not shifting around in transit, they stay folded and flat within the cubes.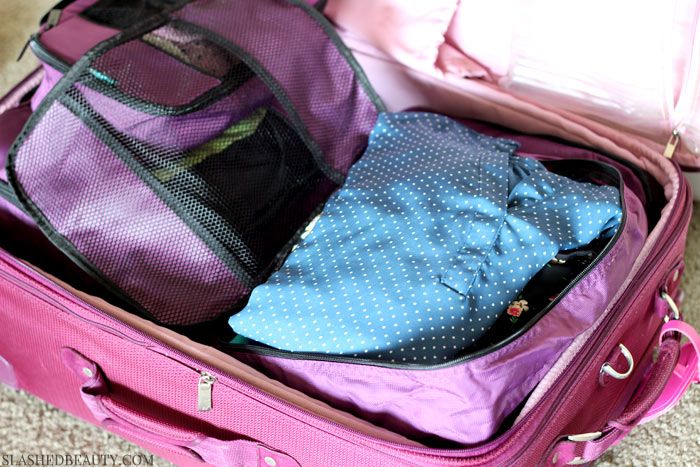 Alternatively, you can use these to separate out dirty clothes from clean clothes, or keep your flat shoes/sandals from touching your clothes. Whatever you're packing, you can find a purpose for these.
Within these five cubes, I was able to fit four cocktail dresses, one floor length dress, seven blouses, four activewear tops, four activewear bottoms, a pair of shorts, four long jeans, a pair of palazzo pants, four bralettes, seven pairs of panties, and I still had a ton of room left!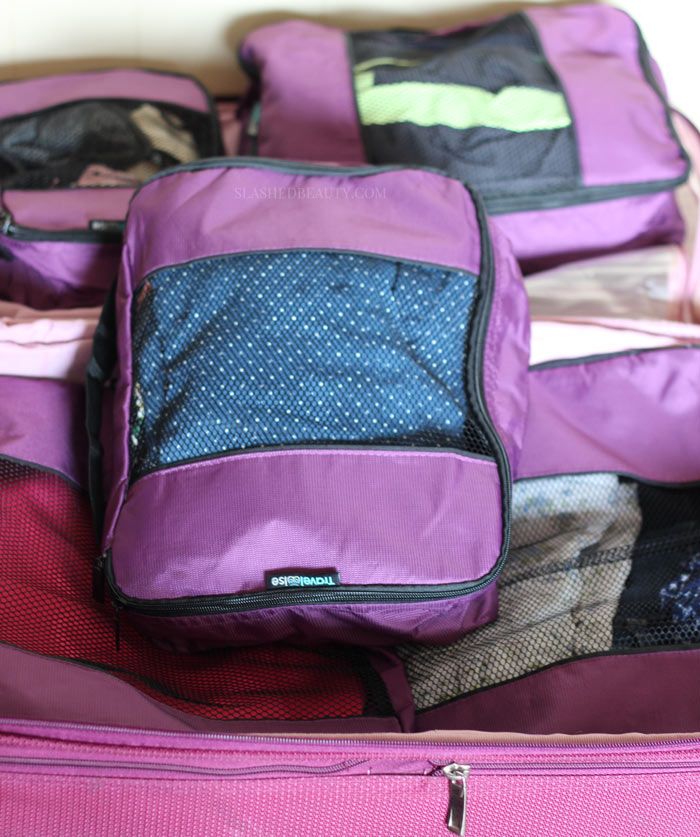 The Travelwise Packing Cube System will totally transform your current luggage into an organized oasis, and it's only $24.95 on Amazon, available in 5 colors.
These have been heaven-sent in making packing feel like a breeze, and have been key in helping me stay organized and stylish throughout my trip. When packing smart, you can really set yourself up for a great vacation.
What helps you pack for vacation smarter?